2-4-1 OPEN JUMP SESSIONS EVERY WEDNESDAY
Every Wednesday at 3pm, 4pm, 5pm, 6pm and 7pm you get 2 for 1 in Open Jump sessions! That's £9 for 2 jumpers when you walk-in and pay, or £7 for 2 jumpers when you book online.
During school holidays it's £10 for walk-ins and £9 when you book via the website.
All participants need Airtime Jump socks at £2 per pair, but don't forget you can use them again when you come back to bounce another time.
HOW TO BOOK
We always recommend that you book and/or sign a waiver on-line as it saves time when you arrive in-venue and you know you're guaranteed a slot.
However, you're welcome to book by phone and pay on arrival, or take a chance and walk-in for the designated time. Whichever way you choose we always suggest that you arrive nice and early (20-30 mins) so you don't lose any time at your chosen activity.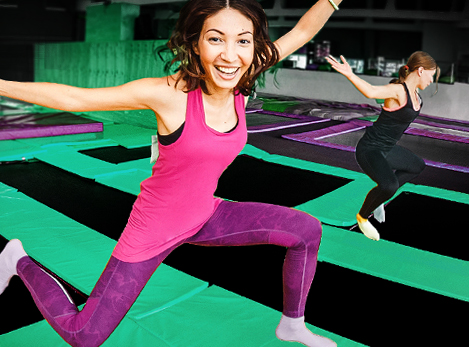 If you experience any issues whilst booking please call us on 01422 247404.
SUBSCRIBE TO OUR NEWSLETTER
Get all our latest offers, news and updates.